uConsulting@- Reserch, Information, Support Businessv
We could provide full support from various surveys related to Cambodia, arrange on site visits, support establishing a company to start a business, and hiring staff. in Cambodia.
It is so much difficult to fully understand the systems, customs and environments of Cambodia.. Our representative has been working for Cambodia nearly 30-year and Japanese expatriates help your business.
uTRADING@- Import & Exportv
Connect Cambodia and Japan, delivering good Japanese products to Cambodia and delivering good Cambodian products to Japan such as Pepper, a specialty of Cambodia, Cashew nuts, Cofee bean and etc...


uPawnShop - Collateral Pawnshop & Loanv
Make Financing support to mainly for middle- and low-income people in Cambodia to help their independence.
---
---
uCafe - ZIPANG Cafe / Cafe and Japanese mealv
---
Social Activities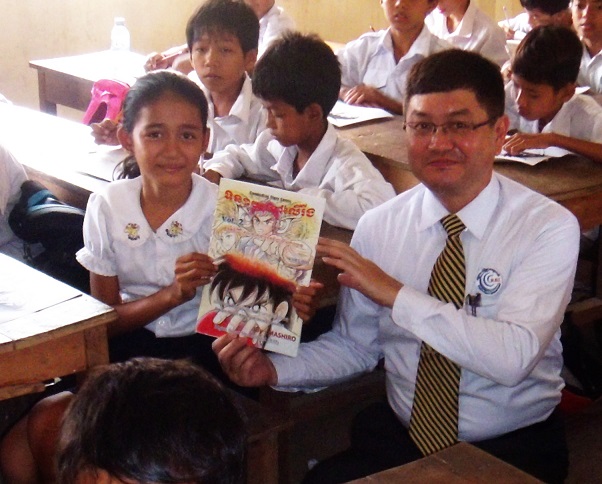 uEducation Environmental Improvementv
We have making education envitronmental Improvement activities at Primary, Secondary and High-schools especially building school toplets. especially lack of toilets is a big problem for female teachers and senior aged girls.
AIHOU will provide such truly important things that are difficult to focus on.
---

uManga open seminar & Moral educationv
Publishes Cambodia's first story comic "Bunny in the Ring".
It is also an attempt to have people learn life and morals through manga.
In addition, we regularly hold "MANGA (Comic) Artist Training Seminars" for young people in Cambodia to be comic artists who can deliver a solid message to children.


---